Arturo V.
Everything was excellent, I was comfortable and I believe that the treatment done was excellent. I'm coming back with my entire family.
Marla W.
Always courteous and professional. Good Dentist and Staff.
Maria P.
Dr. Reddy was great he treated my son wonderfully, Dr. Reddy was very patient with him. He did very well for it being his first visit, hes not scared anymore. I cant thank them enough for taking my child out of pain.
Anna V.
It was fast and since it was the first time that my kids came to the dentist they were not scared it was a good experience.
Cynthia A.
The staff is very professional and curteous. Rachel has a way of making the client feel comfortable and at ease, she is Amazing!
Sandeep R.
It was good, without any wait time and vibrate (Dentalvibe) got the pain medication with very less pain. I am very much satisfied with the service. Thank You.
Rachel W.
Never liked going to the dentist before coming to Dr. Reddy! Friendly Staff and personable and nice dentist :)
Tim S.
I was very satisfied with my visit.
Ben C.
Awsome! Thats all I have to say about Dr.Reddy and Staff.
Our practice accepts insurance from the following companies.

Careington
The Careington Dental Network is one of the fastest growing independently owned dental networks nationwide, providing our Ontario area patients with affordable dental care - without interfering with the dentist-patient relationship. More than 65,000 general dentists and specialists offer Careington's discount fee-for-service (POS) and PPO plans nationwide.

Delta Dental
Delta Dental Plans Association is a not-for-profit organization with some for-profit affiliates as member companies. Through its 39 independent member companies, it offers national dental coverage to our Ontario dental patients - administering programs and reporting systems that provide employees and individuals with quality, cost-effective dental benefits and superior customer service.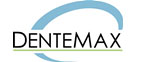 Dentemax
DenteMax is a national, credentialed dental PPO network offering more than 121,000 dentist access points across the country, including dental care in the Ontario area.

UniCare 200 Discount Dental Plan
UniCare individual and family Dental PPO plan provides our Ontario area patients with access to quality care at discounted fees, a wide range of covered dental services, no waiting periods for preventive and diagnostic date, and the freedom to choose any dentist.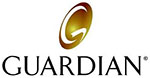 Guardian
With a long history of providing dental benefits, Guardian gives eligible Ontario areas employees choice, empowering them to make the right decisions to improve their oral and overall health.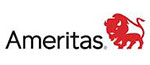 Ameritas Dental
At Ameritas Group, we put our customers first. That's why we're able to provide our Ontario patients and over 4.8 million other people with quality dental, vision and hearing care plans that fit their specific needs.

Anthem Blue Cross
Anthem Blue Cross offers dental coverage for Ontario area individuals and families in California, including a PPO plan, and HMO plan and an international emergency dental program.

Preferred Network Access
The Preferred Network Access by CIGNA plan offers dental insurance in Ontario that includes orthodontia, over 93,000 participating provider listings, no health restructions, no predetermination of benefits required, and no referral required to see a specialist.

GE Health Choice
GE Health Choice offers dental care options to eligible Ontario-area employees that help meet the cost of diagnostic and preventive coverage, fillings, crowns and inlays, dentures and fixed bridges, as well as root canals, gum treatment, and orthodontia.

MetLife
MetLife offers our Ontario area patients a range of competitively priced dental insurance benefits plans for companies of all sizes.

Alliance HealthCard
Alliance HealthCard provides discounts on dental services to our Ontario area patients from a national network of over 58,000 dental providers.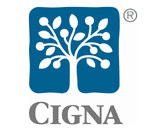 CIGNA
CIGNA offers a variety of dental plans and dental insurance to our Ontario area patients, including CIGNA Dental Care (DHMO), CIGNA Dental PPO or CIGNA Traditional.

Aetna
Aetna is a national leader of health and related benefits offering dental insurance to our Ontario patients, as well as health insurance, pharmacy, and life insurance products for individuals, medicare insurance and disability.

HumanaDental
HumanaDental is one of the nation's 10 largest dental insurance carriers offering a dentist network with more than 130,000 dentist locations. Ontario area members and their families benefit from negotiated discounts by choosing dentists in its network.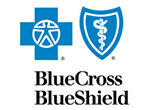 Blue Cross Blue Shield
Blue Cross and Blue Shield companies nationwide provide healthcare benefits to our Ontario dental patients as well as across the country and around the world. With access to the care you need and when you need it - Blue Cross and Blue Shield policy holders can have peace of mind when at home or traveling abroad.
Permanent dental implant crowns
Dr. Krupakar Yeturu at his Ontario area dental implants practice offers extensive experience restoring your dental implant crown.
Our dedicated team uses state-of-the-art materials and techniques for stability and longevity. You'll enjoy the comfort and confidence of natural-looking teeth.
Natural-looking dental implants
Ontario Chino Dental Center is a trusted Ontario area dental implants practice providing natural-looking, comfortable tooth replacement. We make it our mission to use a gentle touch during the process.
We hold ourselves to the highest standards to replace missing teeth and provide you with natural-looking results. Our goal is to restore your confidence and your bright, healthy smile.
Beautiful cosmetic results
One of the first things people notice is your smile. All it takes is a single appointment or two with Ontario area dentist Krupakar Yeturu, D.D.S., and you, too, can have the winning, healthy-looking smile you've always wanted. The beautiful cosmetic results you'll get from Ontario Chino Dental Center can be immediate and dramatic!
Whitening for brighter natural looking teeth
Would you like your smile to be a bit brighter than it is right now? We can make it happen at Ontario Chino Dental Center, with professional tooth whitening for brighter natural looking teeth. Dr. Krupakar Yeturu's Ontario, CA area office can effectively lighten your stained or discolored tooth enamel. Whiter teeth not only look great, they improve your self-confidence.
Natural-looking partial dentures
Ontario Chino Dental Center offers natural-looking partial dentures. Ontario area dentures dentist Dr. Krupakar Yeturu uses the latest technology to produce materials custom-blended to your skin, hair and eye color. You'll look like you were born with perfect teeth.